Vic Falls to Zanzibar
Booking Dates
06/21/2023 through 11/28/2024
Travel Dates
06/21/2023 through 12/01/2024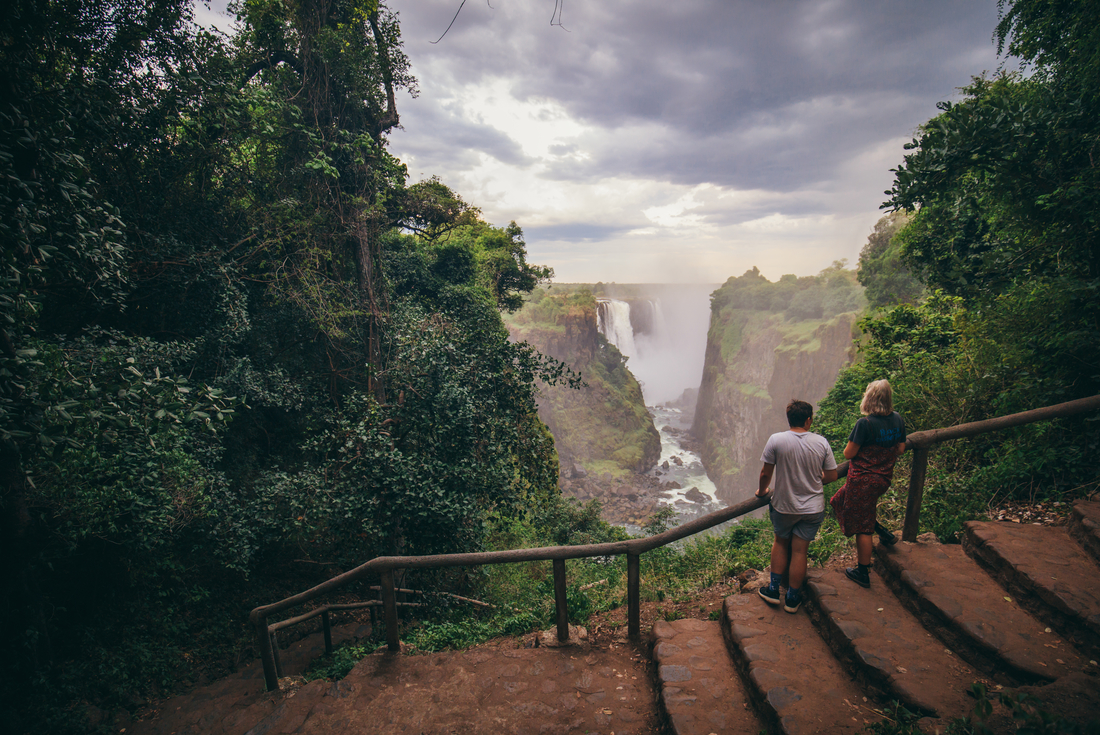 Vic Falls to Zanzibar

Unlock the mysteries of Africa's eastern lands on a 20-day trip from Zimbabwe to Zanzibar. Passing through Zambia, Malawi and Tanzania, visit fertile national parks, remote highland communities, savannas with endless horizons and the sparkling Indian ocean coastline. Safari past lion and zebra herds in South Luangwa National Park, watch local fisherman haul in their daily catch on Lake Malawi, and wind up on the idyllic shores of Zanzibar's northern beaches in search of a seafood curry and sundowner. Your African adventure sets the pace, with plenty of time to make your adventure special through independent activities, plus a local crew joining you each step of the way to give you all the local low-down. If safaris, sea breezes and a zest for exploration are your thing, jump aboard this overland adventure to the wilds of East Africa.

Activities
Victoria Falls – Victoria Falls Wildlife Trust Visit
Masvingo – Great Zimbabwe Ruins guided visit
South Luangwa – Jewellery workshop Project
South Luangwa National Park – 4×4 Afternoon Game Drive
South Luangwa National Park – 4×4 Dawn Game Drive
Mikumi National Park – 4×4 Game Drive
Highlights
Experience the rumble and roar of Victoria Falls from the Zimbabwe side, which gives you the broadest view. You'll have the opportunity to see the cascades from multiple angles, perhaps treating yourself to an unforgettable scenic flight.
Explore the largest ruins in sub-Saharan Africa – the World Heritage-listed Great Zimbabwe – said to once be home to a Zimbabwean monarch!
Visit the Victoria Falls Wildlife Trust to learn about the rehabilitation of wildlife from poaching and get the chance to meet some rescued or orphaned wildlife currently in their care.
Discover the magic of South Luangwa National Park on a morning game drive. This park is a highly concentrated arena of noble African beasts and exotic wildflowers.
Accompanied by a local crew – a leader, driver and cook – you'll be in excellent hands for the duration of your adventure.
| Day | Description | View All |
| --- | --- | --- |
| Day 1 | Victoria Falls | Details |
| Day 2 | Victoria Falls | Details |
| Day 3 | Bulawayo | Details |
| Day 4 | Bulawayo | Details |
| Day 5 | Masvingo | Details |
| Day 6 | Harare | Details |
| Day 7 | Lusaka | Details |
| Day 8 | Petauke | Details |
| Day 9 | South Luangwa National Park | Details |
| Day 10 | South Luangwa National Park | Details |
| Day 11 | Lake Malawi | Details |
| Day 12 | Lake Malawi | Details |
| Day 13 | Chitimba | Details |
| Day 14 | Iringa | Details |
| Day 15 | Mikumi National Park | Details |
| Day 16 | Dar es Salaam | Details |
| Day 17 | Stone Town | Details |
| Day 18 | Zanzibar Northern Beaches | Details |
| Day 19 | Zanzibar Northern Beaches | Details |
| Day 20 | Stone Town | Details |